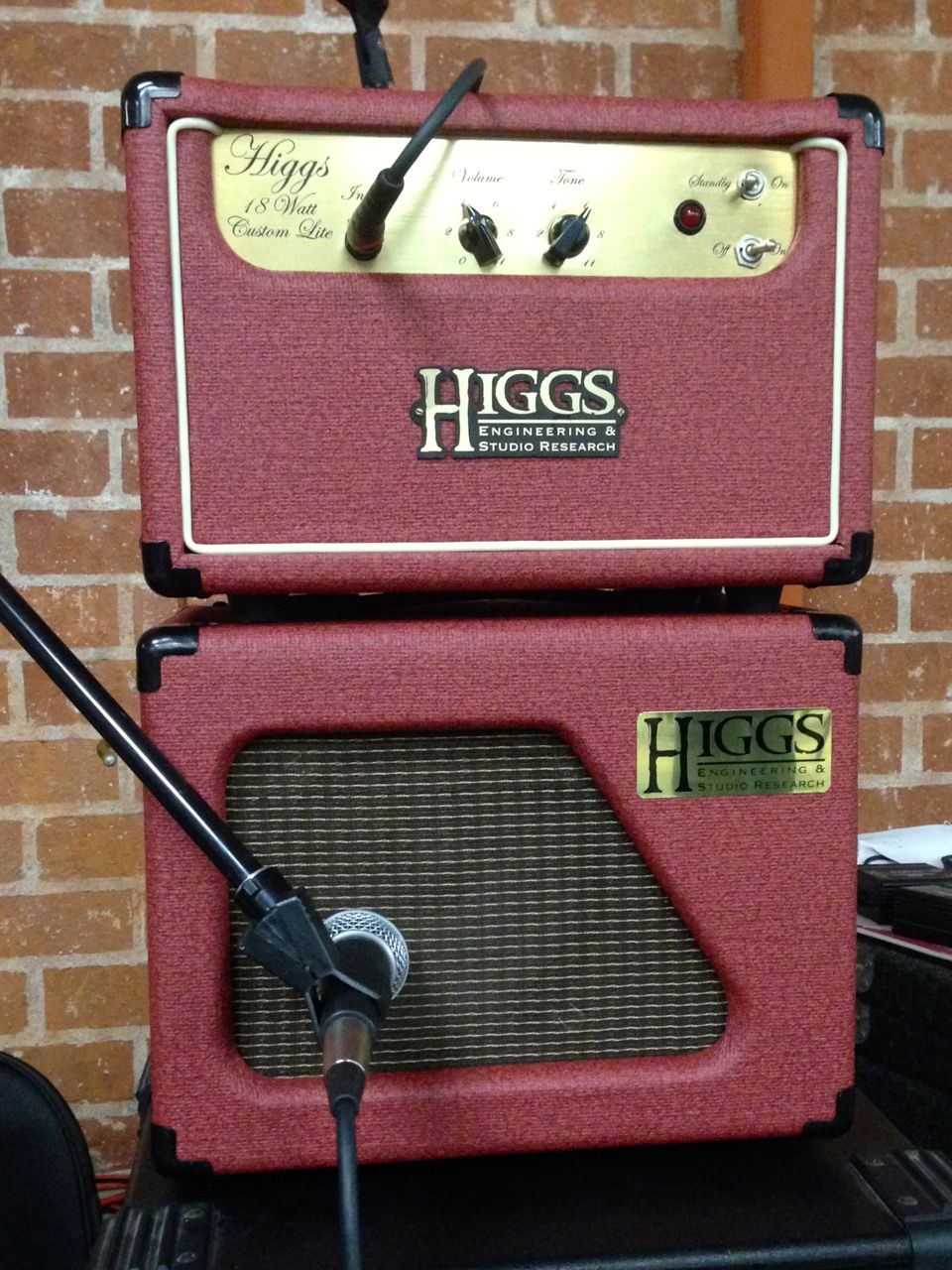 This is one that we kept, and is regularly used by Simon Higgs.
Over the years, Higgs Engineering & Studio Research, a division of Higgs Communications, has produced a number of custom & prototype guitar amplifiers. Some were based on the Baby Will PCB, a version of the 18W Lite IIB schematic, that we sell over on Guitar Amplifier PCBs. 
Others were hand wired point-to-point construction like those built specifically for the Lipe Guitars booth at the 2012 Winter NAMM Show. If you've ever been to the NAMM Show, you'll understand the problem of getting great guitar sounds (at low volumes) without getting shut down by the noise police. So we came up with two classic sounding amps that only put out 5W.